Senior
Designer
Multimedia





!!!!!!!!!!!Bonjour!!!!!!!!!!!!



Version Française ici


A passion for design, emotive storytelling and the creative process

I Start working in Agency in 2003 at age of 25. I have 18 years of experience working in an advertising, design, or journalism/Film environment. Now base in Montreal.




January 2020 - October 2022


Gardaworld - Montreal, QC
Senior Visual Designer

Leveraged proficiency in Articulate, Adobe suite, to design ELearning project.
May 2016 - February 2020

CINEMA INDUSTRY - Montreal, QC
Props Maker – Print and digital

Met tight schedules and deadlines for Multimedia projects. (Web/Print/Motion)
May 2014 - February 2016
Marvvy - KOH SAMUI, Thailand
Senior Multimedia Designer
March 2013 - February 2014
Oxfam - Phnom Penh
Senior Multimedia Tech. Designer
Used Adobe Premiere to create colorful, engaging content and make necessary edits to video files.

Collaborated with clients to plan shoots and boost satisfaction with photos.
Managed graphics, sound, music and color corrections for videos.

Leveraged proficiency in Adobe InDesign, Photoshop and Illustrator to design email blasts, catalogs,

Posters and other promotional materials.
Photos/Videos shooting and editing for documentary.


2011 - 2013

Freelance/ Senior Web Designer

August 2009 - March 2010

Nurun - Montreal, QC
Web Designer

Met with manager to determine and define goals surrounding graphics, design approaches and architecture.
Addressed user interface issues reported by site visitors, creating remedial measures to smooth interaction and correct weaknesses.
Checked copywriting, image design, banners and other features for blending within site content and reviewed graphics for cohesive aesthetics.
-- Voyage en Asie pendant une année et demi --
2006 - 2008

Nurun - Québec, QC

Directrice artistique
2005 - Stage en entreprise

Hatem, Qc
Caméléon, Qc

Graphic Designer
August 2008 - Freelance

Perf Moulin à Images - Québec, QC
Robert Lepage

Graphic Designer/Research
August 2003 - 2004
Ministère des pêches et des océans - Québec, QC

Analyst Programmer - paid internship
---

Education and Training

2005 / College Limoilou,Québec, QC

Multimedia AEC (2 years)
2003 / College Limoilou,Québec, QC
IT Management Technique (3 years)
2000 / College Limoilou,Québec, QC
DEC, Human Sciences
Software I know well
Adobe Creative Suite

Articulate Storyline, eLearning/LMS

Figma/Wireframe tools

Sketch

Coding ( Html, Css, Javascript)

Photography Skills/DA (Lightroom)

Sound Editing (/lOGIC/ Abelton in progress..)

Video Editing (Premiere/After Effect)

Interested in learning more about
( 2022| 2023)
Python

Isadora / Module 8

Autocad

Max

Wekinator

Unity 3D

TouchDesign

Isadora

Experiencing VR/AR - eLearning

Abstract

Zero Height
MPO test / MY BEST SKILLS
Creativity, intuition, great general culture, in love with trends.
My brain analyze everything
Curiosity, curiosity and more curiosity.
Ability to question oneself.
Availability. Team spirit.
Aesthetic sense, culture of beauty.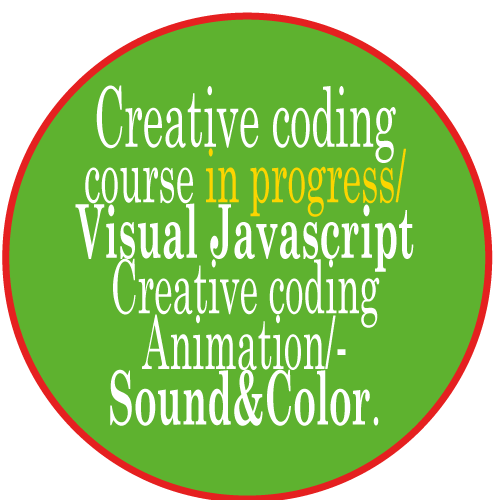 Print version soon

** MPO test to share on demand.